Hall Motorsport Team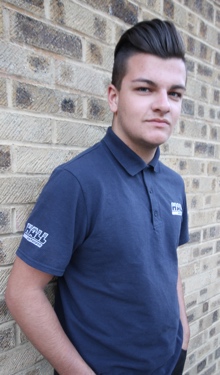 James Hall
Driver
James started motorsport from a young age; He began by going to events and helping his father out. When James turned 9, he started go karting in a comer cadet, which he spent a year competing in. Eventually, James outgrew his cadet but was still to young to start at the next level. For the next 6 months, James spent time testing and competing in non MSA races, gaining experience ready for when he was able to compete at MSA level. James competed in several events in his Junior TKM go kart, getting some good mid pack finishes.
James then wanted to try his hand with motor cars, but the choice of car racing at the age of 11 is very limited, the only opportunity was oval racing. James showed great potential in oval racing, winning many races and also becoming 2013/14 Winternational Champion and also 2014 British Expo Champion.
His main aim was to start rallying like his Father and Grandfather, but the minimum age for rallying is 14. James decided to spend a year testing his F1000 Toyota Yaris, to prepare himself for the 2015 Kick Energy Junior rally championship.
He is now competing in the British Junior rally championship and has also competed in other activities, navigating on 12 car navigational events and also on other stages rallies.
Find James on Facebook.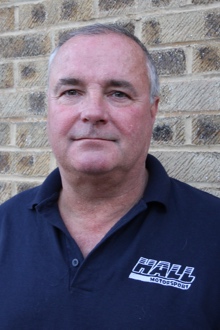 Simon Bradley
Navigator
Simon started his Motor Sport Career back in the 70's as a navigator on 12-Cars, he competed in his 1st Autotest in 1977 when he was 16 (illegal in those days), due to his upbringing he was due to start circuit racing but with a few setbacks this never materialised and Simon primarily went down the Rallying route.
Simon's cars over the years have included Mk 1 & 2 Escorts, Mitisibushi Lancer 2000 Turbo several 205's and a Metro, Simon has competed in many disciplines of the sport as a Driver & Co-Driver, Simon has also competed in the Ford RS 2000 Rally Sport Championship in the early 90's, this including rallying, racing and many smaller disciplines.
Simon took a few years off when the kids arrived but is now back with a vengeance competing in Endurance Rallying, Autosolo's, Autocross and as a Rally Co-Driver.
Noteable achievements:
Club Champion in everything
Numerous creditable Overall and Class Results in rallying up to International level over the years
32nd O/A Tour of Flanders (Belgium) 1988
BTRDA Autotest Champion 1989
4th O/A MSA Autotest Championship 1989
9th O/A Autoglass Tour 1989
1st Overall Tempest Stages 1992.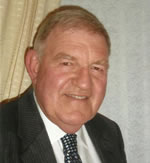 Tim Hall
Team Manager
Having always had a passion for cars and motor sport I joined Witney Motor Club back in the '70's. It was a great time, taking part in all the activities that a local club has to offer, treasure hunts, auto tests, night rallies and social events or more often downing a few pints with other petrol heads and putting the world to rights.
As time progressed I got involved with organisations including editing the club magazine. This was great as I got involved with many motor sport people outside the club.
Despite my best attempts I didn't have the ability (or money) to be a competitive driver but was approached to co-drive on a stage rally.
Once we had negotiated the first bend I was hooked, it was the most exciting thing I had done with my clothes on and I had to do more.
I feel I have been extremely fortunate to have competed on rallies at club, national and international level, having enjoyed (almost) every minute.
I hope Robert and James enjoy the sport as much as I do.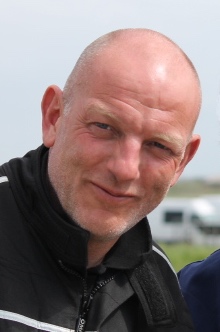 Robert Hall
Chief Engineer
Robert served his apprenticeship at a Rover Main Dealer and subsequently gained considerable knowledge and experience working for a non-franchise garage. He has always had a passion for cars and has spent most of his spare time servicing and competing on Stage Rallies, including Internationals.
Robert has gained numerous Motor Industry and City & Guilds qualifications and specialises in engine rebuilds.